Customized Hosted Servers for Your Business 
Cloud computing. Hosted applications. Virtualization. It goes by many names, but the concept is simple: we deliver your applications and files to you anywhere, anytime.
Since the settings and files are yours, it always feels like you're using the same computer—yours—no matter where you are or what device you use to connect.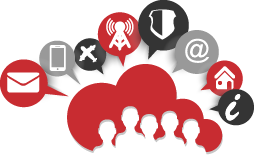 Flywire Technology's solutions offer:

Flywire Technology is proud to announce its partnership with Parallels. Parallels Remote Application Server (RAS) is a leading solution for virtual application and desktop delivery to any device or operating system.  Flywire users access their data and applications through Parallels RAS.

Microsoft
Office

Includes Microsoft Office with the following applications: Word, Excel, Powerpoint, Outlook, and OneNote

Microsoft Exchange Server
Optional email hosting to power your business' email. Keep your calendars and contacts in sync across multiple devices.
Application
Hosting
Flywire will install and host your business' applications and software. Licenses are not included.

Flywire
Storage
Flywire will store your business' data and files for anytime and anywhere access.

Managed
Services
We help your firm reduce IT costs and improve efficiencies by providing anti-virus protection, off-site back-up, server monitoring, patches, and updates as needed.

Technical Support
from the U.S.
Flywire comes with unlimited, U.S.-based technical support 24 hours a day, seven days a week via email or telephone that is staffed by our own employees.
Pain-Free IT
Flywire takes the big expense and risk out of buying, maintaining, and upgrading your own server. All of the hardware and maintenance is included in your monthly subscription which can mean significant savings.
Windows, Apple, Android, or Linux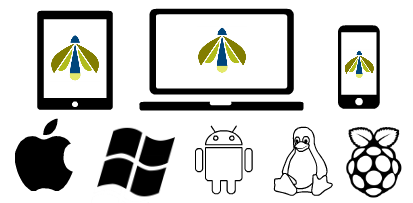 Flywire is compatible with PCs, Macs, Raspberry Pis and mobile devices like tablets and smart phones. Use a Mac to access PC programs or an iPad to run applications like Outlook and Timeslips. However you work, we make it easy.